I am so fricking excited!
I get to meet Laura Davis, the amazing author of ❝The Burning Light of Two Stars❞
I don't usually get starstruck—while reading, or in this case, listening to a book—to the point where I message the author to ask if I can meet her, but ❝The Burning Light of Two Stars❞ blew me away.
Laura's handle on the art of crafting a true story with an arc that hooks the reader all the way to the end, surpassed my favourite memoirist, Mary Karr! That's NEVER happened before.
I wanted to crawl into Laura's brain and rewrite my own memoir from there. Instead, I get to do the next best thing. Laura said YES to meet me, in person (on Zoom) and on Monday 17 January I get to ask her everything I want to know about how she wrote this masterpiece of a memoir.
---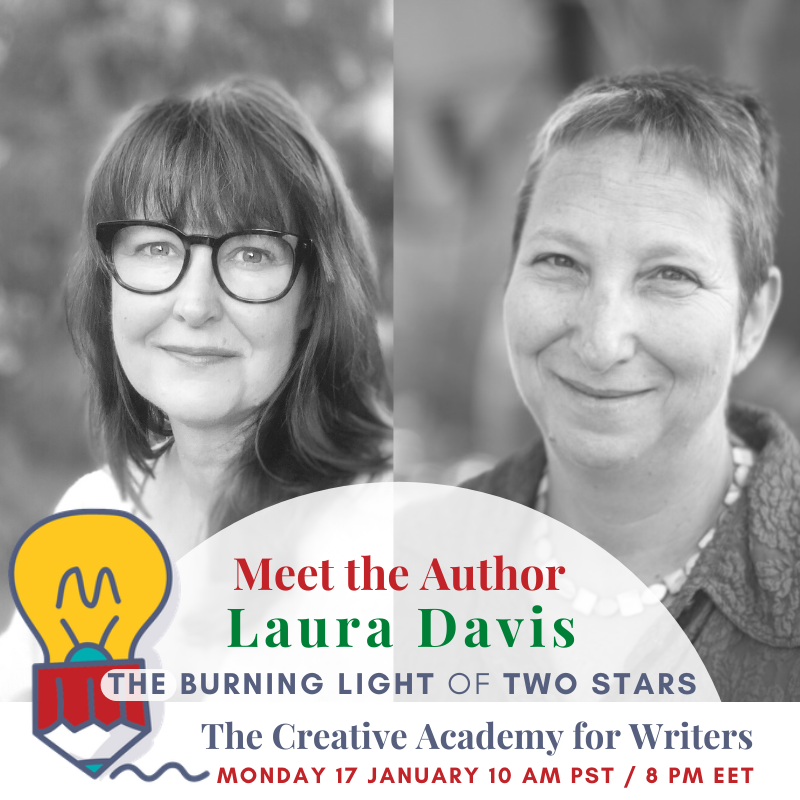 Laura's career as an author and writing teacher spans 30+ years. She's written seven non-fiction books, one of which made her famous and change people's lives. ❝The Courage to Heal❞ has been translated into 11 languages and sold more than two million copies.
❝The Burning Light of Two Stars❞ A Mother-Daughter Story is both a prequel and sequel to ❝The Courage to Heal.❞ I was absolutely fascinated to read about her journey from becoming the author who wrote ❝The Courage to Heal❞ to the woman who penned ❝The Burning Light of Two Stars❞
In her memoir, Laura tells the story of her dramatic and tumultuous relationship with her mother, Temme, from the time of Laura's birth until Temme's death. "It is a story about two souls who just wouldn't quit each other," Laura said.
Laura's dedication to excavating and exploring the #TRUTH in her writing is what, I believe, gives her memoir such a deliciously honest depth. I'm awed by how has revealed the real Laura—the daughter, the spouse, the sister and mother, the woman behind the teacher and, of course, the author.
Deeply personal and intimate ❝The Burning Light of Two Stars❞ seeks to answer some big questions: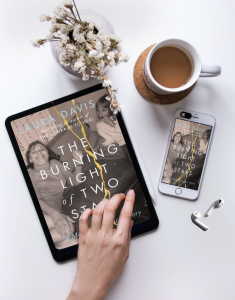 Is it possible to caretake a parent who betrayed us in the past?
How do we reconcile with someone we are estranged from when we disagree about basic facts/realities in life?
What does the healing process from trauma look like over the course of a lifetime?
What does it mean to write about people in your life and what are the ethical issues and concerns?
She spent 10 years writing ❝The Burning Light of Two Stars❞ and even though she's a best-selling author she choose to hybrid-published with Girl Friday Books
I initially listened to the audiobook, on Scribd, which is beautifully narrated by Laura herself. It is so incredibly well crafted I could not turn it off—not even when I went to bed—and I had to rewind back full chapters in the morning. I could not miss a thing.
I'm meeting Laura on Monday 17 January at 10 am PST / 8 pm EET in The Creative Academy for Writers. Do you want to come?
Of course, you can! If you're not a member of The Creative Academy send me an email and I will mail you back an invite to the LIVE Zoom event. A replay is ONLY available for members of The Creative Academy.
If you haven't cracked the spine on ❝The Burning Light of Two Stars❞ yet, head over to Laura's website, where she gracefully gives you the first 5 chapters, free.
Love & Light
Vig ❤️