Dear Ones,

You're all invited to my next Coffee Break in Maadi 🙂 I know some of you would be here in a heartbeat was it not for the expensive flights and holiday it would take to get here 🙂 So I'm having virtual Coffee Breaks instead 🙂
I'm working up the courage to ask some of my women guides to record a Coffee Break with me. I'm sure you know some of them. Danielle LaPorte, Linda Sivertsen, Moira Geary, Donna Barker, Jennifer Louden, Niamh Arthur and many more and of course – my Cairo crew. I'm blessed with so many awesome friends here in Maadi ❤️
In my last Coffee Break, Gina and I had the best of times and I can't wait to meet her, in person, when she arrives in Cairo on November 19, with her Luxury Egypt Tour. This will definitely be a trip for releasing and letting go of long-held beliefs that no longer serve us and open up fully to the universal powers, that are felt so strongly here in Egypt. I think she might have two or three spaces left, but it won't be many days before the tour is sold out. She can bring max 15 pilgrims, so if you want to come it's best to book now.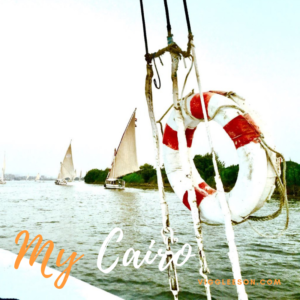 I would love for all of you to come out and experience Egypt. It is an extraordinary place on so many levels. For now, the best I can offer you is more Coffee Break videos 🙂
At the moment I'm working on ideas for my next Coffee Break and I'm doing the Ignite 30 Days Video Challenge with Niamh Arthur.
It's already giving me great ideas for what I want our next Coffee Break to be like. Until I have it recorded I give you Day 3 of my video challenge 🙂 – Enjoy and have a laugh 🙂
Face lit, heart open, eyes to the lense 🙂 Connection not Perfection ❤️ 
If you want to see the rest of my Ignite challenge videos here's a link to the Vivid Circle I'm in. Why don't you come and join us? 
For everything you might want to know about Niamh's Ignite Video Challenge hit this Youtube link.
Much Love and Light
Vig ❤️
I'd love to keep in touch, don't you? Pop your details in below and every few weeks, or so, I'll send you my musings on writing, life and #TRUTH hunting.