Hey kindred writer,
I'm so excited you're joining us for our Virtual Write-In's. This is going to be Amazeballs! I can't wait to write something Magical with you.
We meet regularly and I send you an email before each meet, I also post the event on my private Facebook page. We have pretty much unlimited number of  seats online, and you can reach us form anywhere you have internet access. To get the most from your writing experience, I'm inviting you to join my private Facebook community, where we talk all things writing and I post all our writing events.
Why Virtual Write-In?
I got the idea from Donna Barker's Writer on Fire Course and Linda Sivertsen's Beautiful Writers Group, I love them both, so much. My only hurdle is the time zone difference, which made it near impossible for me to join – too late in the night for me. That's why I'm doing my own Virtual Write-In, so I can connect with my writer friends at a more creative hour of the day. 
What's a Virtual Write-In?
I love the way Jenn Sutkowski run the Write-In's for the Beautiful Writers Group, so I'm going with her format. This is very different from my In-Person Maadi Write-In's.  
Zoom in
I'll send you an invitation to join me on Zoom.us at a specific time. We'll have max 39 minutes for our sessions, so you'll want to be on time, – ish. 😉 It's easy, you just click the link I send you and you're in. I'll do a short welcome intro and then it's over to you.  
Set your intention
Have an idea of what you want to work on before you Zoom in, if you have 20 balls in the air and want to get some structure around them, that's ok. Depending on how many we are on the call, we each have a few minutes to talk about what we are working on, and ask for help and support form the other writers. We're on live video but there's no need to put lippy on, this is a sacred space, no one's judging.     
Meditation
If we have time, after everyone's had their say, I sometimes guide us into writing through meditation, because it works like fairy dust and invites the muse in. Then we logoff and write for 1 hour 45 minutes. 
Write your heart out
For the next 2 hours we'll be writing in the creative energy of everyone on the call. Just knowing that my friends are writing with me, no matter how far away they are, always gives me  a sense of urgency and accountability. I can literarily feel your energy which supercharge my own flow. I'm so grateful for that. 
Zoom back in
You might want to set a timer to remind you to come back form your writing flow and Zoom back in for our rap-up.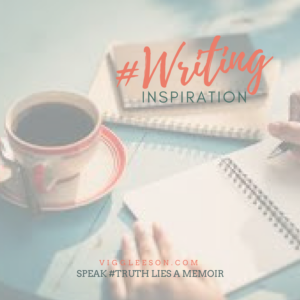 Again, we have a few minutes each to share how it went, what we wrote and how we felt.  Usually there are lots of ideas and resources that comes up during the calls, I add these to my private Facebook community and invite you to do the same. This collaborated writing experience is so incredible awesome! I get more written during a Write-In than I do by my myself.  

Confidential
As a writer I'm super sensitive about my work and my ideas, which often seem silly before they are properly developed. When I share my inner thought and crappy first drafts I need to know the space I share in is safe, loving and caring.  So 'what's said in a Write-In stays in a Write-In,' – agreed?
What time is it on?
I generally start the Write-In's at 12 noon Cairo time. I find this Time Zone Converter super easy to use. My 12 o'clock looks like this on your time. So if you're in Seattle I expect you to be sleepless. 😉
Suggestions or Questions?
Send me a mail, message me in any way, or pop a post on  my private Facebook group, and I'll get right back at ya. 
I can't wait to see you on Zoom soon. 🙂
Love and Light
Vig ❤