Since last week's blog I've pondered the question of wether I can truly let go of knowing, of control, of being right, even if it's just some of the times?

And I'm wondering if letting go of Knowing – for me – means leaning into Understanding?
This was the question I asked Gina, and I tried to explain:
As I dig deep for the final veneer of the memoir I get a sense that it's not the lack of what I don't know or remember that will guide me, but the emotions I'm feeling when I let go of the pain and hurt that rise form old memories.
I went back to the track at school last week, my knee didn't want to run so I walked real fast instead. Spotify was working its way through 1987, the year I was Russ and moved to Stavanger. 'Hold me now' came on, it's been decades since I've heard it, and I didn't recognise it, but the first sentence immediately flooded me with emotions.
'Don't close your heart to how you feel.' And as Jonny Logan built up to the chorus I nearly buckled over from a broken heart. This song holds a thousand memories for me. Hang on, Jonny Logan? yes, I know, embarrassing right? Deborah couldn't stop laughing when I told her.
Here's how it went down.
I was in the elementary school building in one of the bright spots by the ramp. I kept speed-walking as my ego went 'don't cry, don't cry,' while intuition whispered 'lean in, lean in, feel your heart breaking – shine the light in there and you will See.'
I did a bit of both, kept the tears from falling and let the memories of my teen-boyfriend, of four years, come in swirls around me. The emotion nearly floored me as I realised I never grieved us, never grieved our brake-up.
I never accepted, with gratitude, the love we had because I let the shit that happened around and between us fester instead.
I buckled over in dry sobs, still walking real fast. 'Don't cry, don't cry,' my ego kept chanting. Oh, my god, I'm so sorry, I'm so sorry Vigdis – intuition whispered as I realise I didn't know how to grieve back then. To grieve was to be weak and I was NOT weak. Oh, no – I was STRONG.
Oh man was I strong back then.
The feminine was weak and dependent. "You got to be strong and independent Vigdis." Mum literally knuckled the top of my head when she spoke these words to me many, many, many times.
Was this the 70's and 80s idea of EFT?
At one point in my teen years, I believed my boyfriend was the only one who loved me and the only one I truly loved. I thought our love would last forever, if I hadn't thought that I wouldn't have had sex with him.
I mistook sex for love and it became painful as it turned into fear.
It was a HUGE lesson, and another reason to toughen up and be a Man.
We grew together during those tender informative years of our youth, sometimes he was my only anchor into what I thought love was. And we grew apart, we had different ideas, different interests, different friends, different taste in music and leisure pursuits. Shit happened and we didn't know how to deal with it. Instead we got angry, resentful, jealous, controlling – silent – and eventually, I toughen up and dumped him. That was hard, it took a few attempts before I finally let him go and that felt like a relief.
But I didn't grieve. Instead, I fumed at myself for having 'waisted all thous years with him.' I was hurt, broken and I felt betrayed, by him, by love and by Mum, who – at that time – I thought should have put a stop to our relationship from the very beginning. I asked her, back then, why she hadn't intervened; "You'd only become more adamant to keep him if I had interfered," she said. It might have been her way to protect me, maybe from some old wounds she'd picked up along the way. I wonder if Mormor had words with her, about what she thought of The Captain?
I see how ridiculous it may sound to blame Mum for this too, but I did (a lilt bit) so what's the lesson in that? What does it invite me to learn that will make for a great harvest when Ruby finds her first loves?
'So, what do you think?" I asked Gina.
"Does letting go of Knowing means leaning into Understanding?"
It's a good start said Gina. "Let's look at your Mum's EFT on your head. It's almost like she's telling you that if you retreat to your head and your intellect, you won't get hurt. But if you allow yourself to feel, you will get hurt. So yes, you can lean into understanding. But what I feel would be better, for you, is to allow yourself to feel those emotions and drop down from your head. It's easy to retreat to the intellect to find the answers, but that is just your safety mechanism and a strategy for not getting hurt."
"The Heart is the safest place to be."
"Imagine it like sitting very comfortably in a Mae West Lips sofa and allowing whatever emotions that comes to come up to just come.
"Remember, emotions are just passing through. Hence the word 'motion'"
"It is beautiful how you let go on your walk and got access to that unexpressed grief you held around your boyfriend. Now, you can let it go."
I'm gobsmacked by what Gina is saying.
"You are leaning into Understanding, though Understanding doesn't come from the heart does it? It's more like a mental intellectual construct, isn't it? What if you let yourself be informed by your feelings and your emotions, as well as your head?"
Well, when she puts it like that, I kinda have to agree with her.
"The Way Home is not through our intellect but through our Heart."
So, letting go of knowing then is about leaning into emotions, and allowing guidance through my feelings? – Is that it?" I want to know.
"You don't have to lean darling," Gina leaves me voice messages in reply to my FB messages. Her voice is soft and completely lacking in judgement. "Leaning implies effort on your behalf. Simply surrender to your body and give yourself permission to grieve. Allow yourself to cry instead of steeling yourself."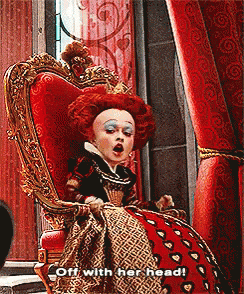 "So Feeling is Heading then?" I type into Messenger. "Heading!?!?! Aagh!!! No honey! Off with your head!" –
For a second I wonder what she means – 'off with my head?' Then I see the typo and nearly die laughing. The universe sure has a great sense of humour – throwing in a Freudian slip typo to put me wise to my ego still being at it, still looking to keeping me safe, up there, in my head. Off with my head is right.
"Feeling is Healing" say's Gina, "Letting go of knowing is getting out of your head and into your heart. It's Surrendering to Feeling."
Now, I'm wondering if I'm ready to surrender. My ego is trying to convince me that it won't be safe, so let's see what this week brings. No more embarrassing heartbreak scenes at school though, please.
As I'm writing this I feel the numbness of the root canal treatment I had last night, – yes I went back for more torture again, and I will go back next week too. This root canal stuff is no joke – I'm telling you. Please don't look up 'teeth' on Louise Hay's 'Causes of Symptoms' list. It's too embarrassing.
. . . . and breath . . . .
Much Love and Light
Vig ❤️
One of my favourite writing coaches (I have many), Marion Roach Smith, writes about a memoir she's reviewing; "The book will have enormous power when the writer can write more universally and a little less from the point of her rage."
This, writing without rage, without fuming at myself and my teenage boyfriend for having waister four years of my life, is what I'm moving towards in Speak #TRUTH Lies. It is hard work, it is digging deep and it is trusting that shining light on this old pain will bring both deep healing and a good story.

I'd love to keep in touch, don't you? Pop your details in below and every few weeks, or so, I'll send you my musings on writing, life and #TRUTH.
Oh no...This form doesn't exist. Head back to the manage forms page and select a different form.