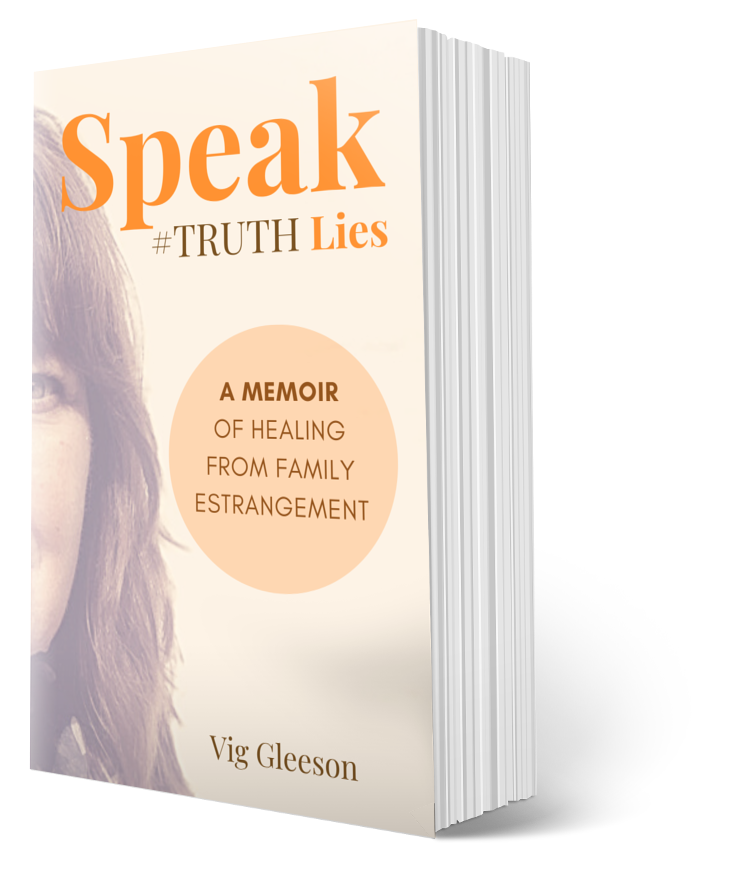 My Memoir — Gosh! I can't believe I'm saying this — My Memoir was published on 24 June 2023. It took 7 years to write her, it was a lot of therapy on the page.
Here is what some readers say about it: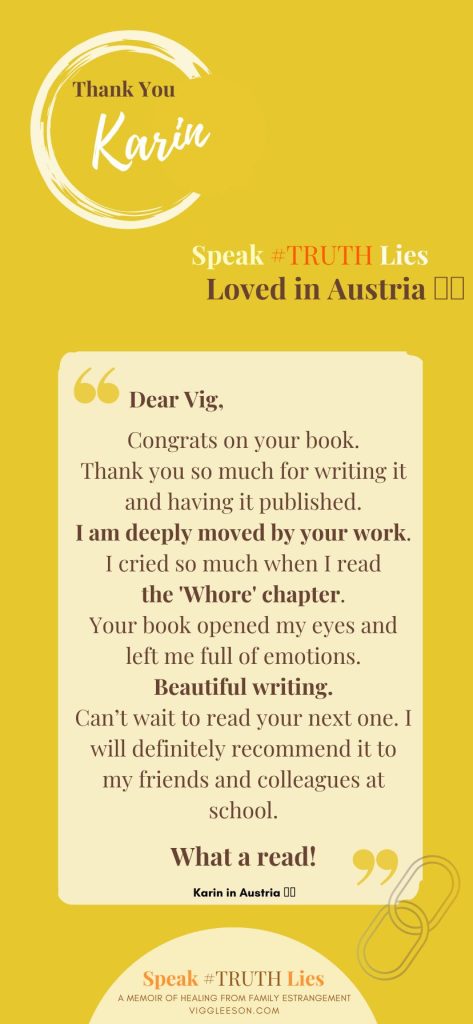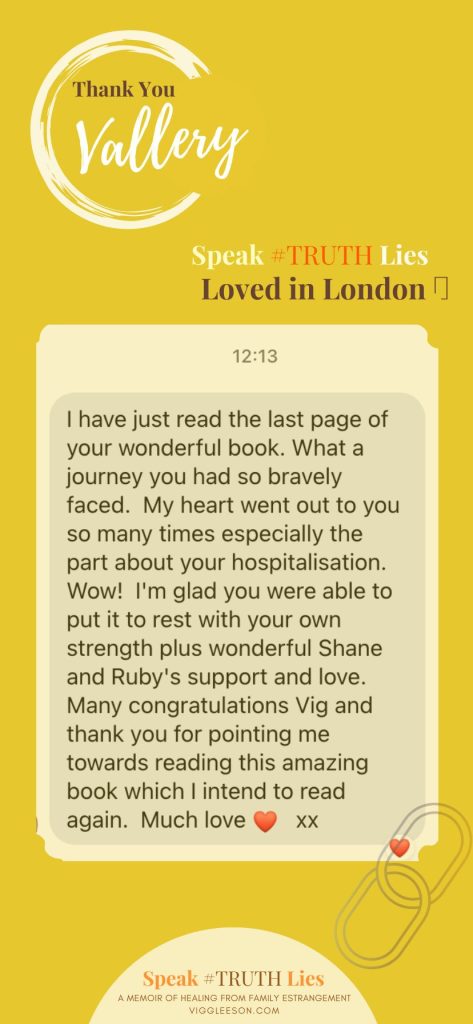 To buy the book, use these Region links 🔗
If Amazon says the book is 'sold out' or the Kindle edition is not available, you might not be placing your order in the correct region. I wrote about the trouble some readers have had buying the book here, it might help you if you have any issues ordering. If not, just email me.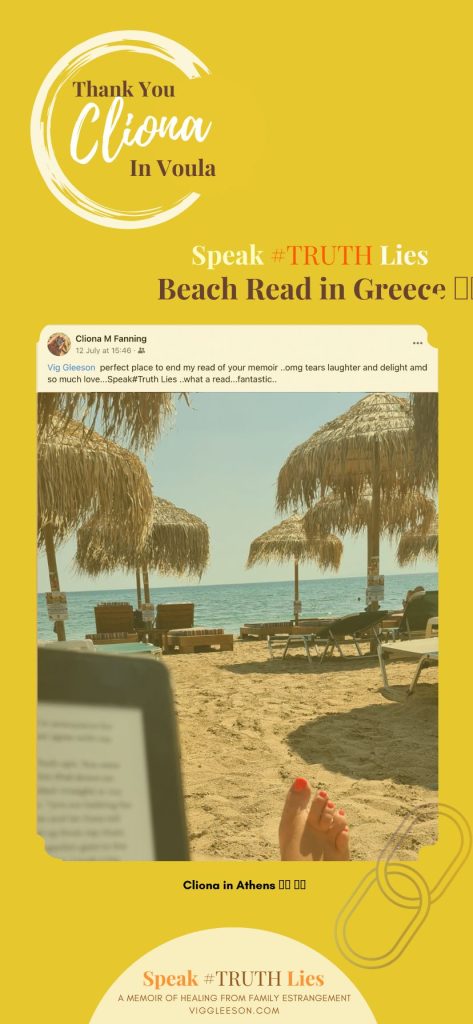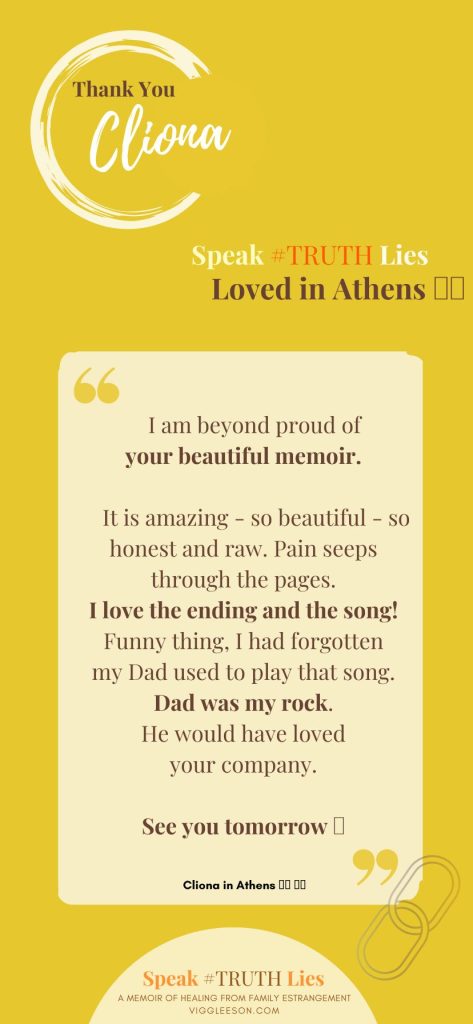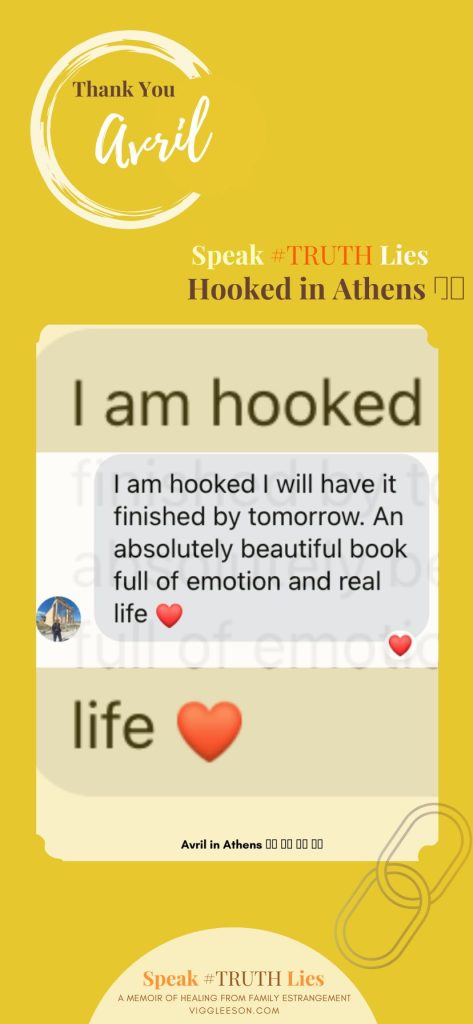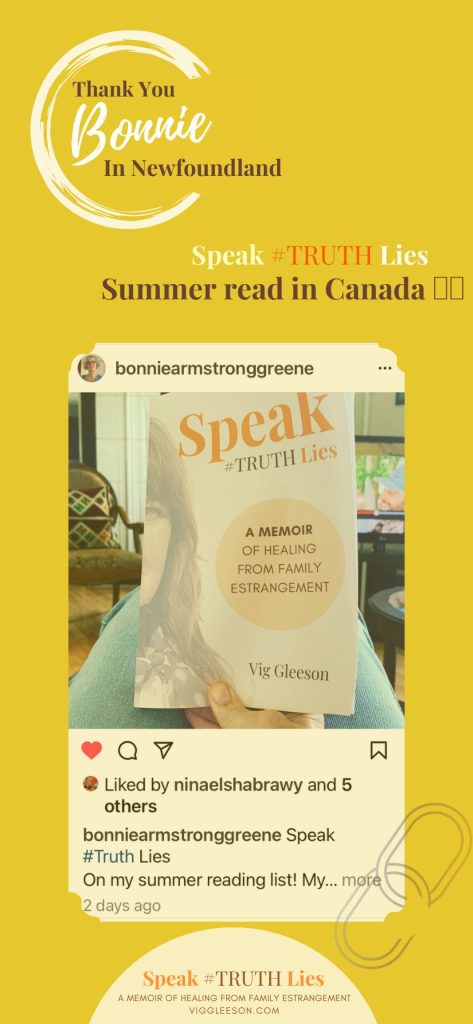 Here is the book blurb: On a warm summer's day in 2018, Vig, at fifty-one, and her eleven-year-old daughter, Ruby, arrives on Atløy Island to bury her father, a sea captain. Set in the stunning landscape of coastal Norway, Vig weaves the natural beauty around her into the complexities of loss and the weight of unspoken words. Amidst a labyrinth of emotions, Vig recounts her deeply personal experience and delves into the conflicted feelings that surge within her – a profound mixture of guilt, shame, regret, heartache, anguish, confusion and anger. "I have no right to grieve him," she writes.
From journals and documents her father left behind, Vig uncovers — not only — the truth of the man her father was but a narrative of her own life she previously knew nothing about. Triggered by these discoveries, she recalls a childhood where her father, mostly absent, loomed like a large domineering figure she feared. "Why did you have to be so hard on me, Dad?" she asks. "What would our life be like if I wasn't so scared of you?"
Preparing for his funeral, the arrival of her father's family, and attempting to put her father's dire financial affairs in order, these probing questions lead her to explore the truth behind her fear and how it has impacted her whole life, up until this moment. When the full force of childhood trauma hits her like a tsunami, will she heal from her painful past, and can she find a way to reconcile with her father after his death?
Speak Truth Lies offers a captivating exploration that illuminates the profound impact estrangement can have on one's sense of self and the enduring quest for closure.

If you are already getting my Circular, then check your email, because I have already sent you the link to download your free chapters. Otherwise, click here and sign up, so I can send you the link to download and read the first three chapters. They are FREE! I think, after reading the first 3 chapters you will know if this book is for you, I didn't want you to buy it, if it's not. We spend so much time and money on books, we deserve to only read what we love.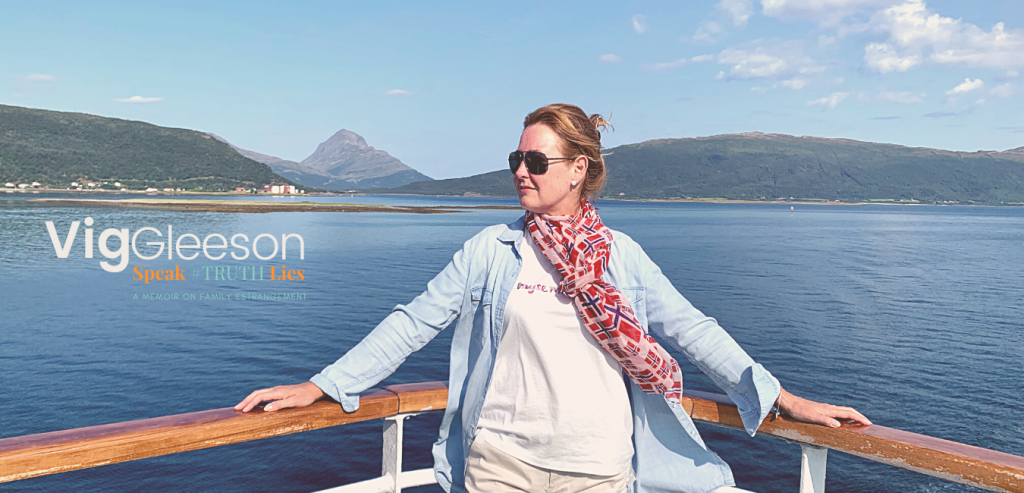 This is me, on the deck of Hurtigruten, 🛳️
That's where I stood, in the final scene in my memoir, Speak #TRUTH Lies, by the railing, looking out to sea. My Norwegian flag flapping in the wind. Visualising scattering my father's ashes. That's how I imagined his burial to be – his ashes dispersed into the sea. My second memoir is about the time between 2016 – 2023, you can request access to read the first draft here. Every now and so often I send a Circular to my friends, you get included in it when you request the first 3 chapters. Here is the Circular I sent at the end of July, if you want to read it.
The photo is from August 2019, a year after we buried my father, The Captain. Three years and seven months before I published on 24 June 2023. That's how long it's taken to write this memoir. Can you imagine how happy I am to finally share my story with you? I hope I have made it a good read for you.
Thank you for reading. I am so grateful you are here.
Much Love and Light
Vig 🧡

🌻 Many of you are asking how the marketing and book sales are going and what my publication experience is like. Here I share my publishing journey, marketing efort and sales figures with […]