The armed guards at the gate of the Old Cataract scrutinise Shane's shorts and our Birkenstocks, making sure we understand we're required to spend a minimum of 200 LE each at the hotel, before letting us through the security hut, which leads onto the large courtyard.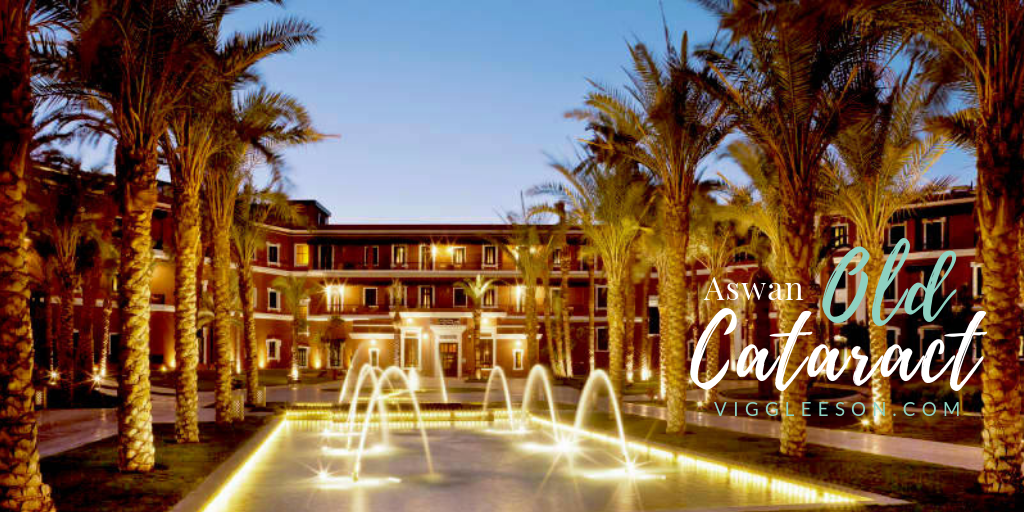 Waves of luxury and history surge through the air, the large, lit garden with palm trees lining paved walkways, passing a large pool with trickling fountains, heighten my senses, and a chill run down my spine as the doors, open to the glamorous French-inspired 1902 entrance, where the tallest bouquet of flowers reach up to touch the massive chandelier above it.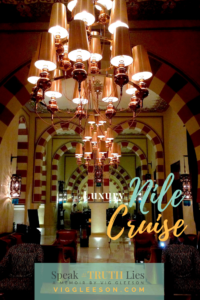 We are greeted by a gracious waiter gesturing for us to take our time and look around. I feel dizzy from gazing into the sky-high ceiling. In both directions across the length of the first floor, wide as a promenade the walkway reveal room after open room framed in red and white Arabic door arches into what looks like infinity. Our waiter opens a door to a darkened room leading onto a small veranda. I imagine them sitting here, the distinguished guests of the Old Cataract in decades past. This is where Henry Kissinger stayed, in 1973, during the negotiations to end the war that broke out on 6. October.
'It's too hot outside,' says Shane and heads for the bar, looking for somewhere they might show the Liverpool – Man. City match. I can't imagine there being tv's here other than in the private rooms.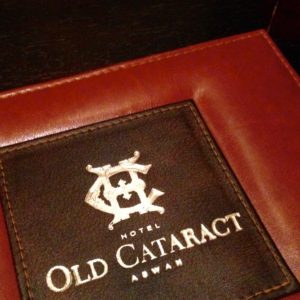 When I join him shortly after, he's intently following the match on his phone, piqued by the lack of goals. I linger over the 20-page drinks menu, being here requires something special. When our order arrives I clink my champagne flute to his beer glass and drink in the bubbles. I'm in the mood to explore and can't sit still. 'Come and find me when you're ready,' says Shane and I wander off taking snaps of the treasures around me. When I make it into the dark evening garden I know, one day soon, I will be back to see it in daylight. For now, it is the feeling of the place I soak up as I share a live video with Mum and my friends on Facebook.
We take dinner on The Terrace under spinning fans from 1899 and the sound from the River Nile whispering around us. Between sips of sparkling wine and bites of smoked salmon, we talk about how truly blessed life is.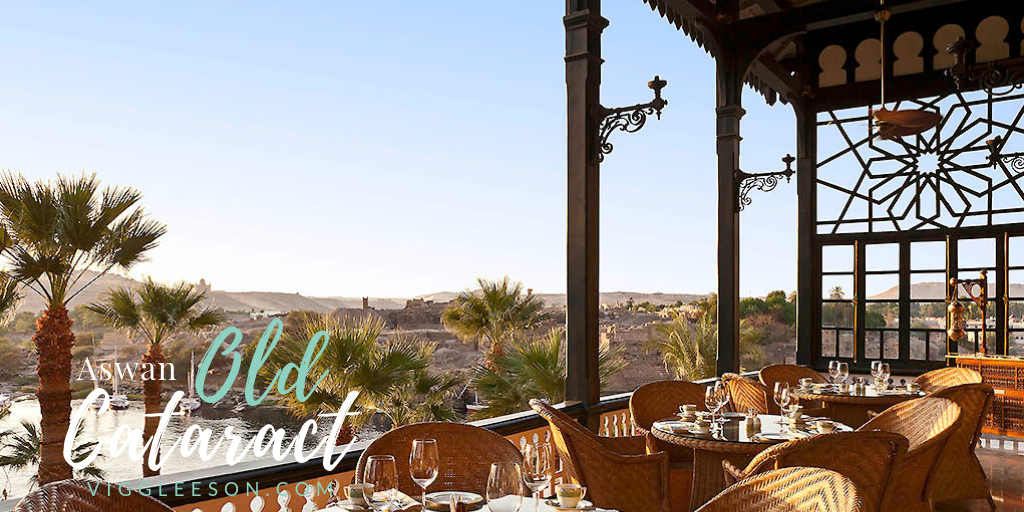 https://en.wikipedia.org/wiki/Old_Cataract_Hotel
Like emerging from a forgotten era, we step back into the streets of Aswan to crowds of worshipers at the large Mosque and Coptic Church on the hill by the bend in the road.
Next : Aswan's Streetlife by night – Continue reading
Gina is doing her Egyptian Luxury Tour in November 2018. Visit Egypt Luxury Tour on Facebook to book and find out more. 
Much Love and Light
Vig ❤️
I'd love to keep in touch, don't you? Pop your details in below and every few weeks, or so, I'll send you my musings on writing, life and #TRUTH.