Homebound Journey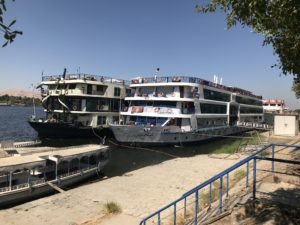 On our last morning, in the lobby, checking out, a shiny new guide great Shane as 'Mr Ambassador.' He doesn't like formalities much, especially being fussed over. Still, he let a porter take our big suitcase, and as we cross the gangplank I fumble in my handbag for the porter's tip. Pausing a moment by the car door, just opened for me, I glans back at M/S Amwaj.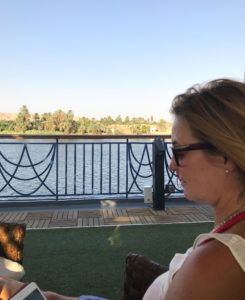 She isn't much to look at from here. With her short lower deck and wide body, she looks more like a tub than a ship. Maybe she wasn't quite as luxurious and entertaining as I'd hoped. Maybe her food and decor could be improved. Maybe she didn't spend enough time sailing and I definitely didn't like having another ship docked right next to us, blocking the view from our sundeck and cabin. Still, she holds the stories of a myriad of treasured memories for me. I loved launching on her sundeck and feeling the luxurious touch of her bedding and towels.
On our drive to the airport, past now familiar sites, I find myself pondering, again,  how it was possible for people, some 4,000 years ago, to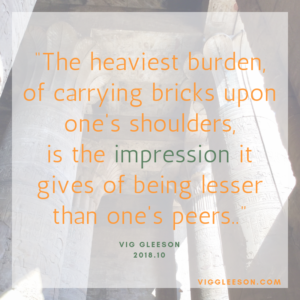 have even though of building these sites, let alone constructing them. Hordes of slaves are what most are guessing. Full of wonder and without many definite answers, memories of old black and white moves play in my imagination, and I ponder how may toiled, all their life, carrying stones to and fro these extraordinary temples, palaces, and burial sites?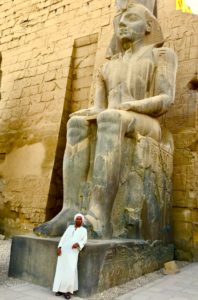 I'm feeling grateful I'm going back to Cairo and not to Norway or Ireland, where the autumn rainy-season have started and the days are growing cold and short. I want to stay here, in Egypt, at the birthplace of this magnificent civilisation, full of grandiosity, power and immense ancient knowledge. Where 'afterlife' was regarded as the highest sanctity and construction of ones burial site was of foremost importance to the Pharaohs and nobles.
The prophet Josef, I guessed, would have been one of these noblemen. He arrived in Egypt as a slave from Canaan and rose to become Vizier after he interpreted one of the Pharaoh's dreams to mean 'seven years of abundance followed by seven years of famine.' He advised the Pharaoh to stockpile grain. He certainly sounds like an astute entrepreneur and lived till the ripe old age of 110. Josef's legacy still live strong today, his stories told in both the Qur'an, The Bible and the Talmud. And through all time and history, we are indeed all connected.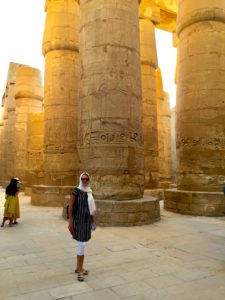 By the afternoon we are all together again, back in our Cairo kitchen, listening to tales of Ruby's PIME trip. Yesterday we were both at Karnak and Luxor Temple, Ruby in the morning, I in the afternoon.
Lasting memories and profound impressions have been made while we walked amongst these truly ancient giants whom  I felt the need to bow before in awe. 
Gina is doing her Egyptian Luxury Tour in November 2018. Visit Egypt Luxury Tour on Facebook to book and find out more. 
Much Love and Light
Vig ❤️
I'd love to keep in touch, don't you? Pop your details in below and every few weeks, or so, I'll send you my musings on writing, life and #TRUTH.