This week, in Athens, a dream came true. With the gift of two tickets, we got to see a hero in concert. Would he sing our song, we wondered?
Time to Say Goodbye became 'our' song during the Covid years. Confined to the apartment, on our first New Year's Eve in Athens, we blasted the rendition on full power, from our veranda, sharing the music with all our neighbours. Timed to perfection, Andrea Bocelli's last note – held unfathomable long – was met by explosions of fireworks overhead. 2021 had arrived. Tears streamed down my face, full of gratitude that we were all safe and hopeful the pandemic would end. As we all know it wasn't quite over then, dark times lay ahead.
In March, back in Ireland, Shane's dad (Grandad) was hospitalised for a common complaint. He was in pain, the kind of pain doctors soothe with ease. He was also scared and confused. Every day, Shane spoke with his dad on the phone. Their conversations kept light. They spoke about their shared love of hurling and golf.
When Grandad was moved to another hospital, covid attacked and things took an ominous turn.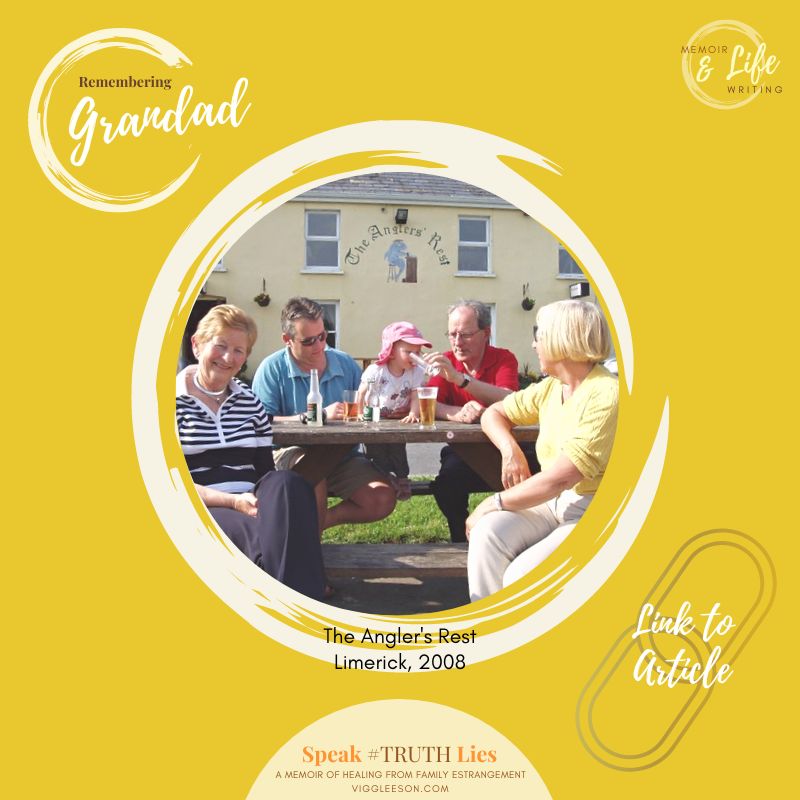 Shane made moves to fly home. You'll remember how arduous crossing borders, even in Europe, was in times of covid. In a full hazmat suit, Shane entered Grandad's hospital room; "The scene was surreal." he told me on the phone that evening. Grandad died when Shane was driving to the hospital to see him. He knew it would be their last farewell.
Four days later, from our sofa in Athens, Ruby and I watched Grandad's funeral mass, live-streamed from the near-empty Cathedral of the Assumption in Thurles. Grandad was well known and much loved, hundreds would have come… only 10 were allowed.
Reading this might bring back memories from your own pandemic years. Be kind and gentle with yourself when you let yourself remember. Write about it. For me, writing about heavy memories and emotions helps me lift burdens. If you want to send me your writing, I'd love to read it. Leave a reply in the comments below, email me, or post your thoughts in our Facebook Circle. Now, breathe, stretch and shake it out. Then write. 😘
Much Love and Light
Vig 🧡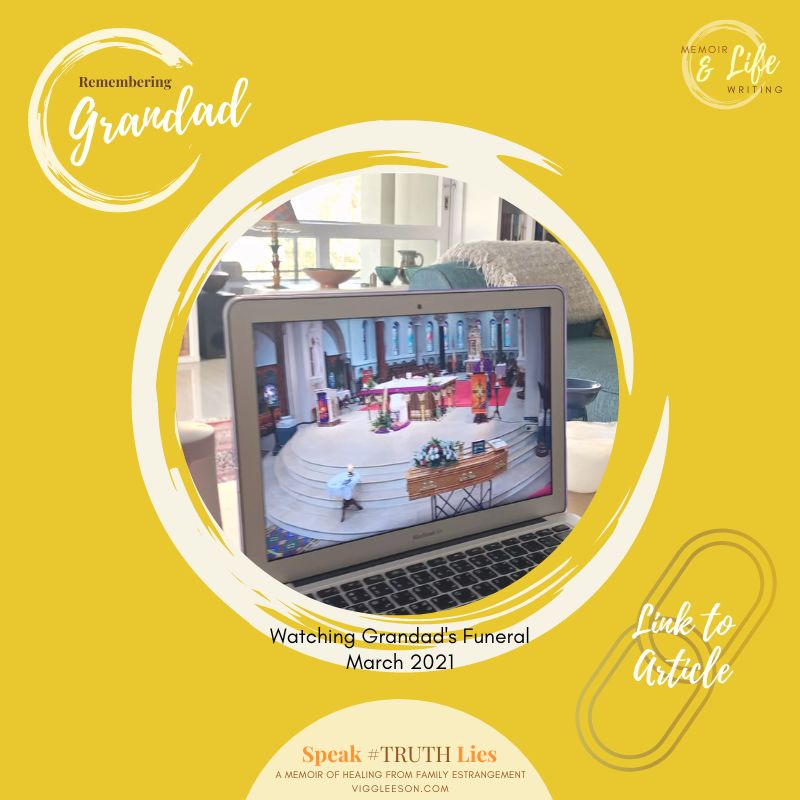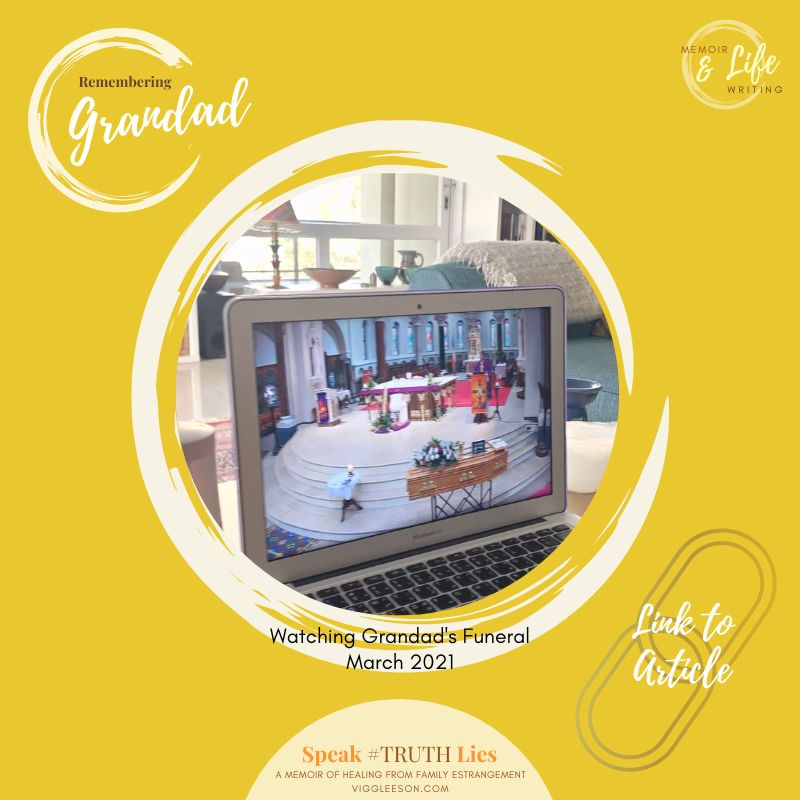 If you enjoyed this article please consider sharing it with your friends, in our groups or on social media.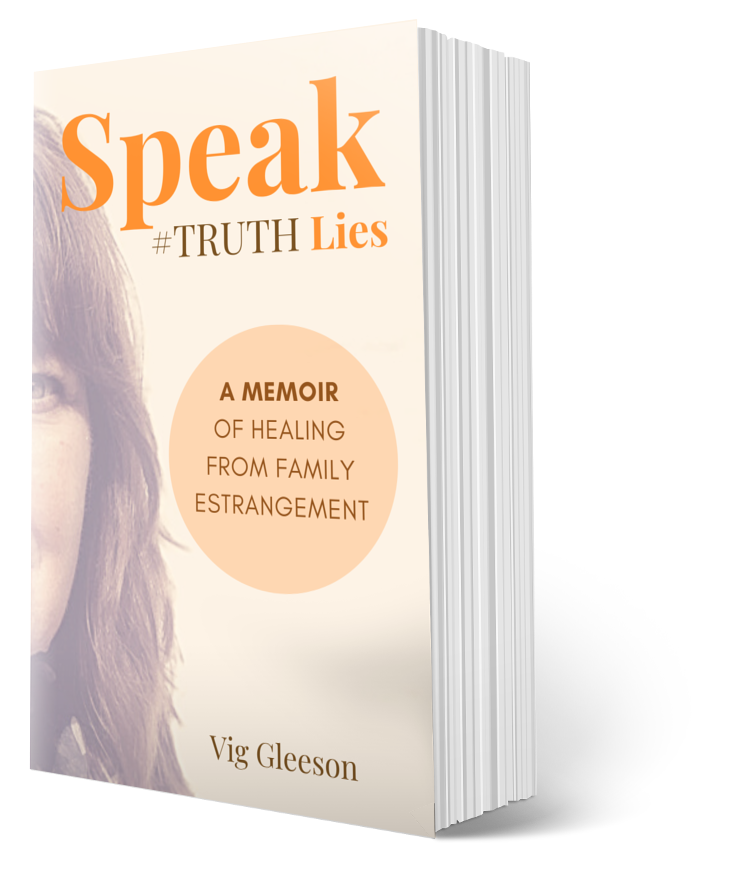 Speak #Truth Lies is now available in Kindle and Paperback from Amazon – to EVERYWHERE.
Bing the only Vig Gleeson in the world, makes it easy, just enter my name in your Amazon search box and Voilà!
Maybe you are still waiting to read the first three chapters. They are still here for you to download. I've also queued up chapters 4-6, ready for anyone who asks for them. If you are ready to buy the book hit these links:
A Free Companion Guide for Memoir & Life Writers
I'm working on a free Memoir & Life Writing guide. At the moment I'm calling it 'The Making of a Memoir,' but I think I like Making Memoir better – which do you prefer? Or do you have a different idea? Maybe I 'should' call it 'Your free guide to Memoir & Life Writing'. . . 🤔 I'm thinking this will be a series of PDF downloads . . .
This is me launching before I'm ready and I'm pondering aloud on the web page. 🙃 I feel vulnerable, excited and brave 🙂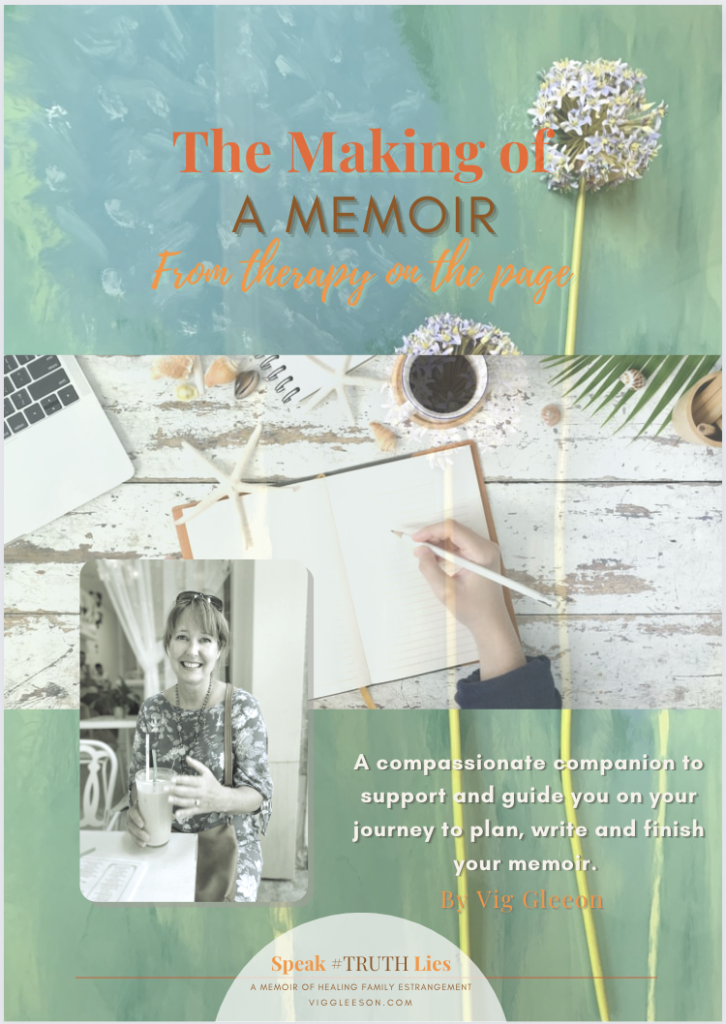 Help yourself to a copy. It's not finished yet, so let me know how I can improve it. Is there anything you don't agree with or think I should add? There's something not right with the colours 🎨 None of the 🔗 works – I have a few videos to record but my YouTube Channel is live… though, missing many of the videos I want to share with you.
I am so grateful you are here. 🧡 Head over to Instagram or our private Facebook Circle to join the banter, email me or (if you are signed in) post your thoughts in the comments above ⬆️ 🌻